Whether travelling for business, leisure or destination event, contact the 3A Travel Charter team. Our partnership with a major chartered flight operators enable us to get you there for less, from that moment on, you can put yourself in our hands as every detail of your trip is seamlessly arranged for you.
Our Private Jet Services:
Corporate Aviation

Medical flights

Group charter flights

Evacuation flights

Helicopter flights

Empty legs
Small Prop Aircraft
Propeller Aircraft are the most economical choice for short to mid-range trips. While operating in and out of regional airports with short runways, propeller aircraft can cruise at speeds of 300 knots and non-stop ranges of about 1,500 miles, with an average flight duration of approximately 3 hours.
King Air
Seats :8
Speed : 226 kts
Range :1500 nm
Diamond Twin Star
Seats :3
Speed : 132 kts
Range :1129 nm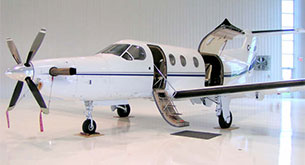 Pilatus PC-12
Seats :6
Speed : 285 kts
Range :1845 nm
Small Jet
Light jets are the ideal choice for short to mid-range city hops. With average cruising speeds of 400 knots and non-stop ranges of approximately 1700 miles, light jets can travel further and faster than turboprop driven aircraft, whilst maintaining high levels of efficiency.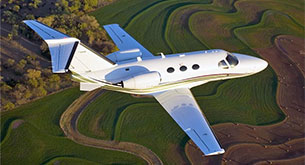 Citation Mustang
Seats :4
Speed : 330 kts
Range :1050 nm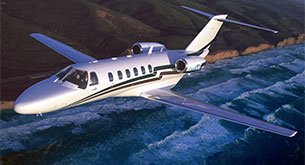 Citation CJ2
Seats :6
Speed : 389 kts
Range :1400 nm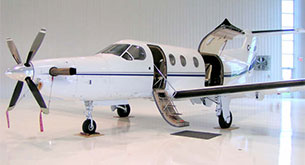 Phenom 100
Seats :4
Speed : 380 kts
Range :1078 nm
Medium Jet
Medium jets (also known as mid-sized jets) are the most popular category of private jets and provide a cost-effective option for flights of up to 4 hours, for up to 8 passengers.
Citation XLS
Seats :8
Speed : 420 kts
Range :1850 nm
Hawker 800
Seats :8
Speed : 447 kts
Range :2540 nm
Learjet 60
Seats :7
Speed : 447 kts
Range :2200 nm
Long Range Jet
Long Range Jet aircraft optimally blend comfort, performance and economy for medium length to long range flights. Cruising at speeds over 450 knots and a non-stop range of over 5000 miles, these jets travel further, faster and with more comfort than any other private jet aircraft.
Global Express
Seats :14
Speed : 511 kts
Range :5320 nm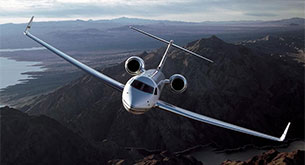 Gulfstream G550
Seats :15
Speed : 500 kts
Range :6750 nm
Challenger 850
Seats :13
Speed : 459 kts
Range :2292 nm
Regional Airliner
Regional Airliners are often the most economical private jet aircraft on a cost per seat basis, with some coming closest of any private aircraft to a comparison with airline prices. They can vary widely in flight range and size, seating between 15 and 150 people.
Saab 340
Seats : 37
Speed : 280 kts
Range :870 nm